Heterochromia eyes
You may or may not have heard of 'heterochromia iridium', the rare condition of having two eyes of different colours, but chances are you've heard of some of these famous people we're going to mention.
Kiefer Sutherland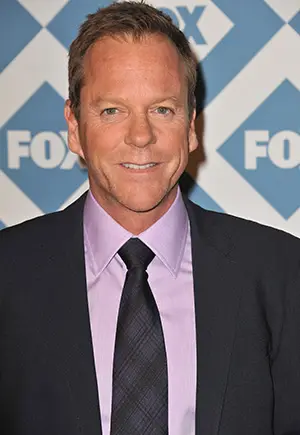 '24' - one of the most action-packed television shows of all-time - kept our fists clenched and hearts in our mouths thanks to its excellent direction, script and performance from lead Kiefer Sutherland. Prior to 24, Sutherland made his name in the hit movies 'Stand by Me', 'Lost Boys', 'Young Guns' and 'Flatliners'.

A star both on TV and in movies, Kiefer Sutherland is also known for his sectoral heterochromia. To put it simply, this is where both of his eyes are a unique blend of two different colours – in this instance, a mix of green and blue.

Julia Roberts, during her Golden Globes acceptance speech in 1990 supposedly referred to him as her "beautiful blue eyed, green-eyed friend."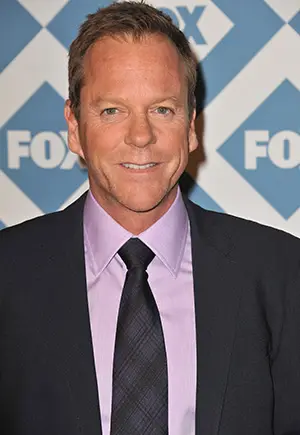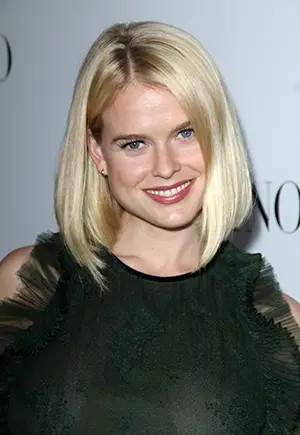 Alice Eve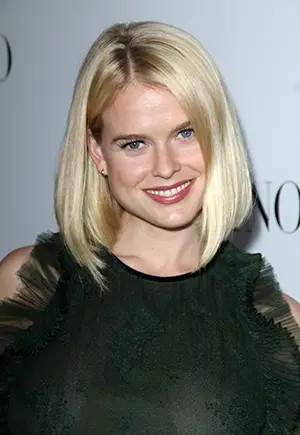 Probably the actress with the most noticeable case of heterochromia on the list. Alice Eve's eyes have captured the interest of millions of viewers in 'Men in Black 3', 'She's Out of My League' and 'Star Trek Into Darkness.

Her impressive performances aren't the only thing that catches the eye. With two different coloured eyes; a blue left eye and green right eye, the actress has thrived with a look that's both engaging and alluring. The mismatch may not be as obvious to some, with Eve once joking that it took one of her boyfriend's nine months to notice her different coloured eyes!
Mila Kunis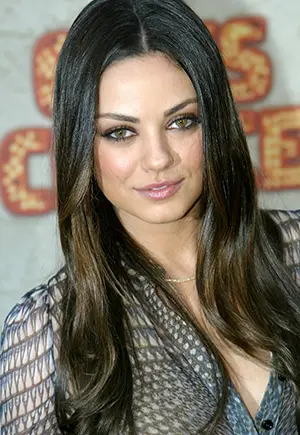 Since breaking out with the role of Jackie Burkhart in 'That 70s Show' in 1998, Mila Kunis has gone from strength to strength, establishing herself as a household name. Lead performances in 'Friends with Benefits' and 'Jupiter Ascending' have followed, as has a Golden Globe-nomination in 2010's 'Black Swan'. And perhaps, most people might also recognise Mila as the voice behind the ever-unfortunate Meg in 'Family Guy'.

Poor Mila has also suffered from blurry vision, cataracts, and even blindness in one eye throughout the years, before a surgery corrected these issues for her. However, one of the cataracts had the effect of changing one of her eye colours, leaving her with two different coloured eyes. The brown and green eyes have become synonymous with her look.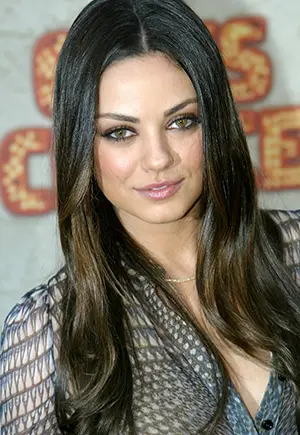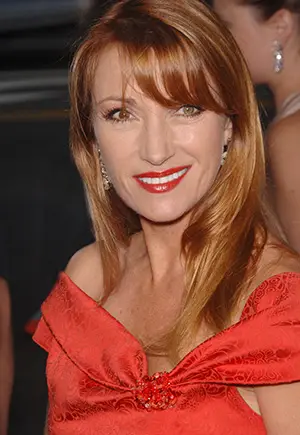 Jane Seymour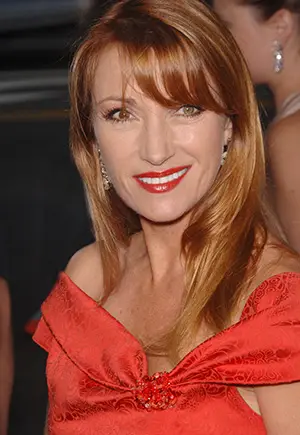 The British-born actress is known for her rise to fame as Bond girl Solitaire in 'Live and Let Die', and her Golden Globe winning performances in 'East of Eden' and 'Dr Quinn Medicine Woman'.

The iconic actress has stolen scenes in everything she's acted in, but is also known for stealing looks with her multi coloured eyes. Her heterochromia iridium is hereditary and has meant she has 2 different coloured eyes. Her one green eye and one brown eye is a feature of her look that has been much-admired over the years.
NOT David Bowie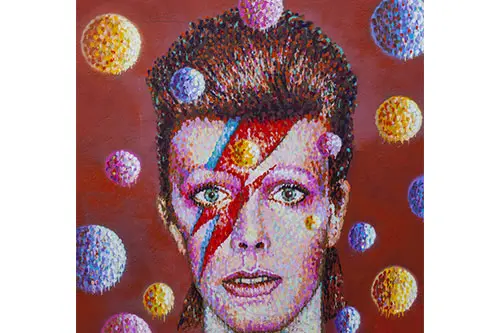 A common misconception is that the late great Ziggy Stardust himself had heterochromia iridium, due to one of his eyes appearing darker than the other. In fact, the unique eyes that became a key component of David Bowie's iconic look were the result of a jealous fight with a friend over a girl they both liked. A clumsy punch to the eye resulted in the paralysis of the muscle that contracts the iris. To put it short, his pupil, which was fully dilated at the time, was unable to change size. This meant that whenever his other eye had a contracted pupil, the difference in colour created an intriguing effect. Named anisocoria, this condition came to be seen as a blessing by Bowie himself, who admitted that the odd feature added "a kind of mystique" that became synonymous with his iconic appearance.

There you have it, our top picks of our famous people with different coloured eyes. And we even managed to sneak in a little lesson on David Bowie's eyes in there too, for good measure.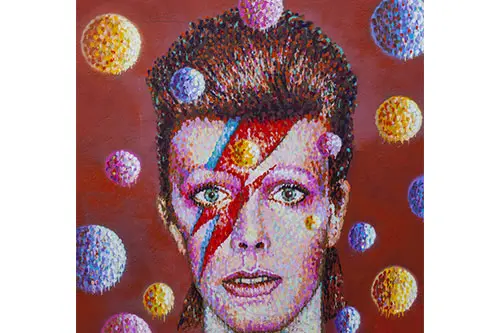 Why are eyes different colours?
Eyes are different colors due to heterochromia which is mostly hereditary. Heterochromia is also known as central heterochromia.

Melanin determines your eye colour and can cause your eyes to be different colours if the amount of melanin in each eye varies. Nevertheless, it is not known what the exact cause is for this variation.

Two different colour eyes can also be caused by injury or certain diseases. This is referred to as acquired heterochromia.
Is it rare to have different coloured eyes?
Whilst it is rare to have different colour eyes, there are many other celebrities who have two different colour eyes. The long list of celebrities with different colour eyes includes:
Demi Moore,
Kate Bosworth,
Josh Henderson,
Henry Cavill,
Elizabeth Berkley
Max Scherzer
Bill Pullman
Michael Flatley
Gracie Allen
Dan Aykroyd
Michael Schwimmer
Wentworth Miller
Marshall Lancaster
Tim McIlrath
Colleen Moore
Shop coloured contact lenses at Feel Good Contacts
Coloured contacts can change your overall look by adding a spark of newness to your eyes. You can select your choice of colour contacts based on you skin, hair and eye colour. Daily or monthly, order coloured contacts online for a cheaper price and flaunt your eye colour whilst saving money.
Bestsellers for coloured contacts
comfi Colors Enhance
comfi Colors Enhance come in 12 stunning colours. These monthly lenses offer excellent comfort and can be worn for up to 12 hours a day. They are available as a pack of 2 and cost only £8.50. The range of colours are suitable for anyone and everyone from light to dark eyes.
comfi Colors 1 Day Rainbow Pack
All five colours in one pack! Try True Blue, Timeless Grey, Divine Green, Sweet Hazel, and Gorgeous Brown. Try all the colours in one pack for just £6.99. These daily disposable lenses can be worn for up to 12 hours. comfi Colors 1 Day Rainbow Pack are also available in zero prescription.
FreshLook Colorblends
FreshLook Colorblends contact lenses are monthly contacts, available in both prescription and zero power. The range comes in 12 fabulous colours. This lens utilises 3-in-1 colour blend technology for a natural look.
Feel Good Contacts stock many more brands of coloured contact lenses such as Air Optix. Order online from the comfort of your home and get your contacts the very next day!