Designer frames are the envy of fashion lovers everywhere. Vibrant colours, carefully crafted designs, exotic textures, bold tones and sleek minimalist lines are just a few of the enviable design features only the top brands can offer. Enjoying high-end style doesn't however, have to come with a hefty price tag. FeelGoodContacts.com offers you the best prices on your designer buys with our Price Match Guarantee. Get the designer style without breaking the bank.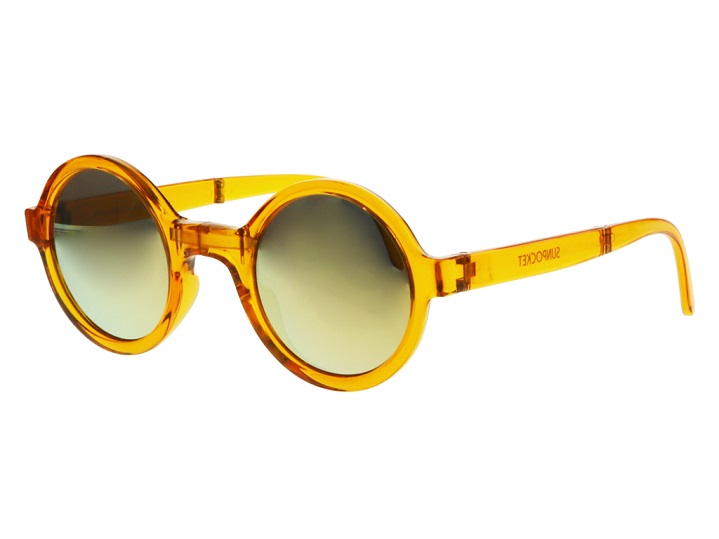 Sunpocket frames are famed for their functionality and easy fold-away design that makes them easy to carry around in your bags, purse and yes…your pocket! Despite their incredibly versatile and functional design, Sunpocket sunglasses do not compromise on style. These budget designer sunglasses are just as trendy as higher end models. Bright colours and electric tone-washed lenses are a signature motif of Sunpocket sunglasses, perfect for daring fashion lovers who want to add a pop of retro colour to their look.
We're in love with these Sunpocket Ischias, which can be worn by both men and women. The round silhouette frame is made with yellow transparent frames and matched with mirrored lenses that offers 100% UV protection against the sun.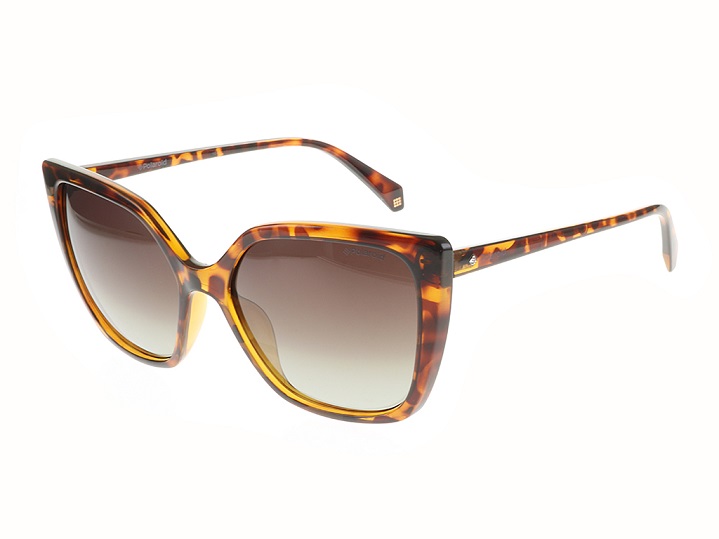 While most people are familiar with Polaroid as a brand that makes cameras, they did, in fact, start life as a sunglasses brand. Founder Edwin H. Land was the innovator of filters that polarise light, and used these to create sunglasses.
Polaroid sunglasses also implement Ultra-Sight technology into their sunglasses, which helps block reflected rays from water, snow and the roads. Incredible functionality does not, however, mean that Polaroid compromise on style. These Polaroid PLD 4065/S frames are a fabulous example of the brand's incredible knack for high-end design. The ultra-feminine women's sunglasses are a great budget choice and can easily pass for a pair of cruise style shades, worthy of yacht-loving Monaco socialites. Crafted from lightweight acetate, they're finished with a sleek havana print that covers the entire model. Brown lenses complement the frame's colour tone, as well as offer 100% UV protection against the sun.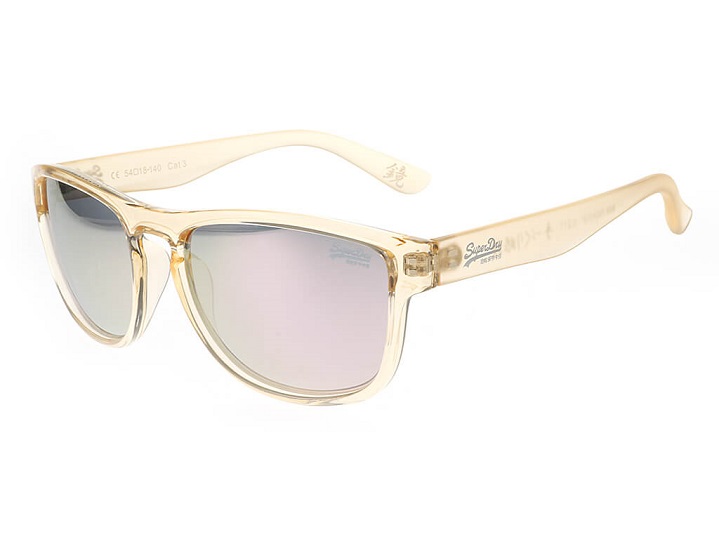 Despite using signature Japanese text on its designs, Superdry is in fact a UK-owned brand. With its brightly coloured designs and bold patterns, Superdry mixes Japanese texts with restroesque vintage Americana designs that give it the international appeal that has won fans all over the globe. The company's products often feature meaningless excerpts of Japanese text, inspired by the highly-noticed Japanese practice of placing decorative English text on items to increase their fashionability. This phenomenon is referred to as 'Engrish'.
Superdry sunglasses are mostly designed to be unisex and can be worn by both men and women. The wayfarer silhouette seems to be one of the most common in the brand's line of sunglasses, and we think the Superdry Rock Star 211 sunglasses are the perfect choice to rock during the summer months. The frames are a unique transparent beige tone and are made from a durable and lightweight plastic, meaning they'll feel comfortable all day long. These stylish sunglasses are finished with very light rose lenses that offer 100% UV protection.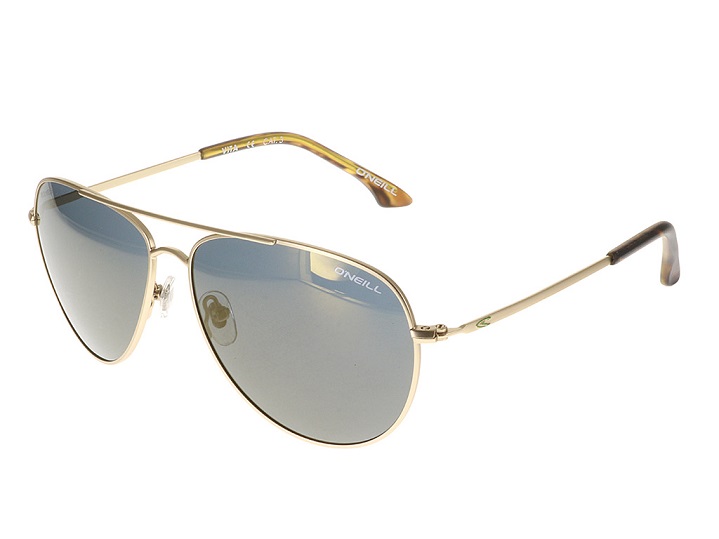 O'Neill
In 1952, O'Neill entered the market as pioneers of the wetsuit, establishing themselves as a brand for the sporty, adventurous and active. That reputation helped launch them to the very top when they eventually revealed their line of sunglasses.
O'Neill sunglasses range from function-first shades, made for active personalities, to fashion-first models that offer a taste of runway style. The aviator frame may have been originally designed by Ray-Ban, but almost every major sunglasses brand has made it their own. O'Neill Vita sunglasses feature the classic aviator teardrop lenses and double nosebridge. Lightweight gold metal frames sit beautifully against blue lenses, which offer 100% style and 100% UV protection against the sun.
Which designer shades will you be rocking this summer?