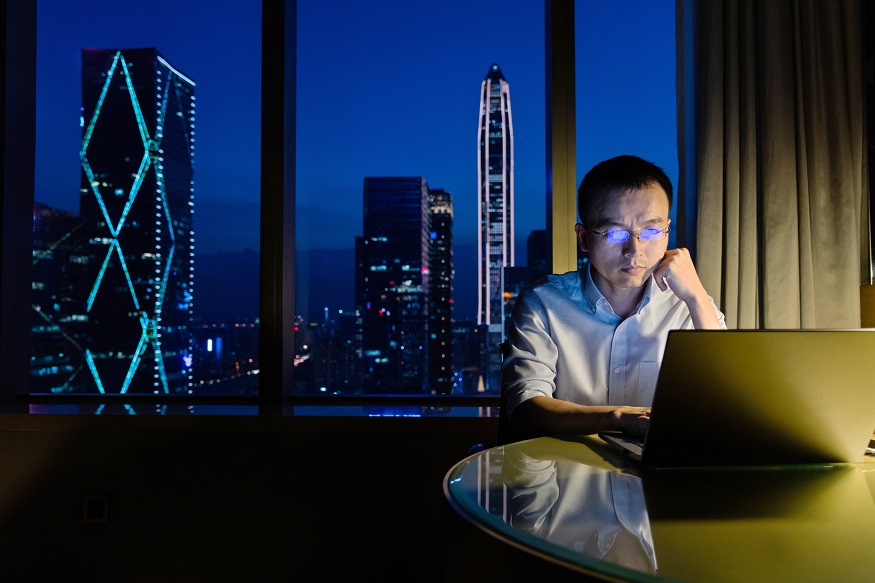 Stylish blue light glasses for your look book
Here are our top picks of trendy blue light glasses from the house of Feel Good Contacts:
Feel Good Collection Haley Shiny Black
Suitable for both men and women, Feel Good Collection Haley Shiny Black is a classic. The sleek, full-rimmed round shape and keyhole nose bridge make these glasses perfect for any occasion. Lightweight, these glasses are crafted from premium plastic material. Comfortable to wear all day, this practical and stylish accessory will effortlessly enhance your look.
FGC Eddie C1 Brown
Try before you buy! The classy FGC Eddie C1 Brown glasses features a chic rectangle frame suitable for all genders. For any and every occasion, these full-rimmed light brown glasses complement both formal and casual attire. Why not add a blue light coating at the checkout?
Farah FHO 100 106 Blue Tan Stripe
Effortlessly versatile, the Farah FHO 100 106 glasses in Tan Stripe blend cool blue and tan hues for a bold yet subtle look. Farah's durability and iconic style shine through with the visible logo detailing on the temples. You can also include "Blue light coating" option at the checkout.
Superdry SDO Goro 102 Tortoise
These frames are a timeless blend of style and quality. Crafted from high-quality tortoiseshell acetate, these full-rimmed, round frames exude sophistication. For a finishing look and authenticity, Superdry's brand logo is displayed on the temples.
Oakley Holbrook RX OX8156 03 54 Polished Clear
Square-shaped, transparent frames with silver temple tips, this modern unisex accessory is crafted from lightweight, durable O Matter material, these glasses endure varying temperatures. The three-point fit is ideal for daily wear and sports, ensuring a secure, pressure-free fit.
FGC Rhea 005 Transparent Pink
Add FGC Rhea 005 Transparent Pink glasses into your look book now. The feminine and chic transparent cat-eye frame will effortlessly bring out the best version of you. Lightweight and versatile, they're perfect for casual or semi-formal ensembles. These glasses are a good value for money; you don't need to break the bank for these gorgeous glasses.
Blue light glasses have revolutionised the way we interact with digital devices. Investing in a quality pair of blue light glasses from Feel Good Contacts will not only enhance your visual experience but it could also help towards better eye health in the digital age.