Feel Good Giving
Feel Good Contacts is a one-stop stop offering all eye care essentials at affordable prices. Contact lenses is our best-selling category, but we also offer glasses, sunglasses, solutions and other eyecare essentials too. We truly believe eye care should be available for everyone in need.
Giving back is an important part of community participation. As our company has a focus on eye care products, we feel particularly passionate about charitable organisations who work to promote eye health and fund research, treatment and support for those with eye-related conditions. We're trying to be a part of this wonderful mission through helping different charities to raise funds and make eye care available everywhere.
Feel Good Contacts X Orbis

As a responsible eye care retailer, we have decided to support Orbis UK to raise funds for those who cannot afford the treatment they need. Orbis UK is an eye care charity who aims to help people fight blindness and make eye care available everywhere. We have made a pledge to raise as much money as possible through a series of sponsored events; we believe every little helps to make a real difference. Visit our JustGiving donation page, where you can easily donate online, or you can also make a donation through the Orbis donation page.
Discount for our heroes
Our Heroes - NHS workers, firefighters, police officers, carers of the vulnerable and army personnel are helping us day and night. As a gesture of thanks, we offer a discount to health care workers through Blue Light Card, so they can enjoy their eye essentials at amazing prices.

If you're a health care worker, you can find out more through our Blue Light Discount page.
Run to support Orbis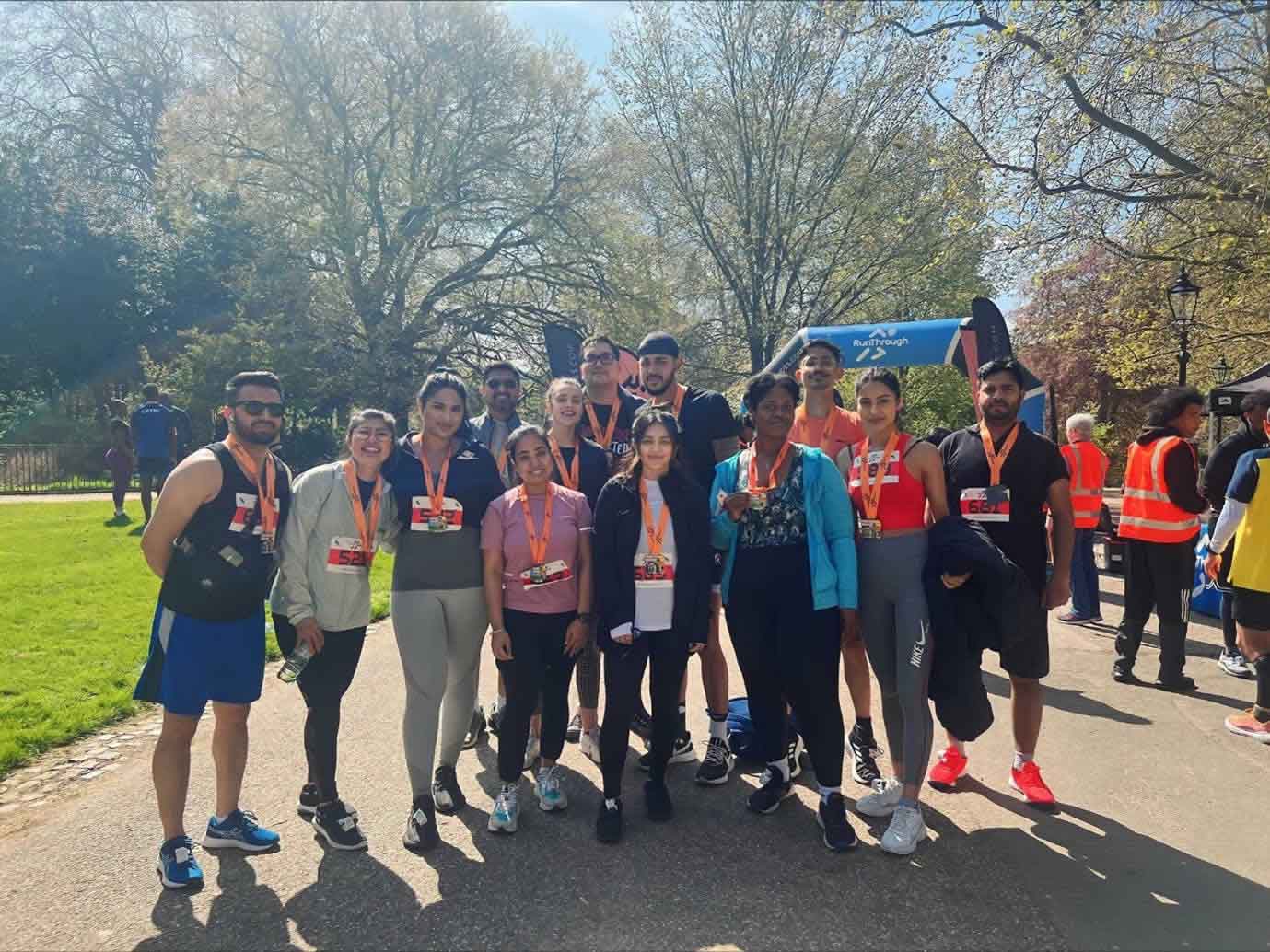 On 29th April 2023, Feel Good Contacts participated in a 5km run to support Orbis, an eye care charity that helps avoid blindness globally. Around 20 Feel Good Contacts' members participated in the run organised by RunThrough UK and contributed towards supporting Orbis, making their way to Hyde Park, London, at 8am. All the members were highly motivated and had been practising for a month for the big day. We were able to raise hundreds of pounds.

Thanks to the sunny weather, the run was made even more pleasant and memorable. We're still taking donations for Orbis through our JustGiving Page, if you wish to donate to this noble cause.
FGC Previous Fundraising Events
Fundraising for Macmillan Coffee Morning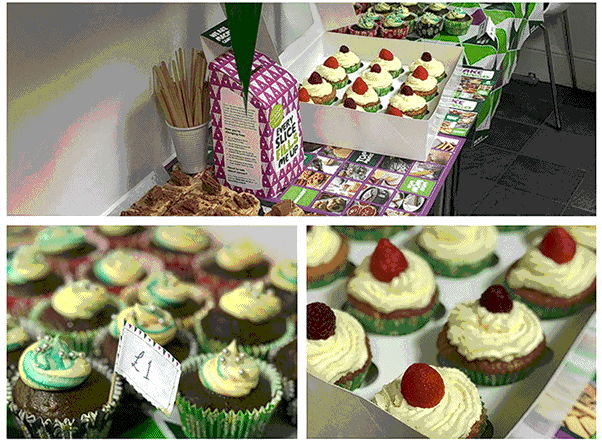 The first ever Macmillan coffee morning was held in 1990. A small group of guests gathered over coffee and donated the cost of their cuppa to Macmillan. The small gathering was such a hit, it was made into a national affair which has raised over £165.5 million to date.

Macmillan tirelessly campaigns for better medical care for cancer patients, as well as emotional, practical and financial support for anyone in need, as well as their friends and families.

Our Feel Good staffers roll up their sleeves annually to whip up some treats worthy of the Great British Bake Off in support of Macmillan Coffee Morning.
Fundraising for The Childhood Cancer Trust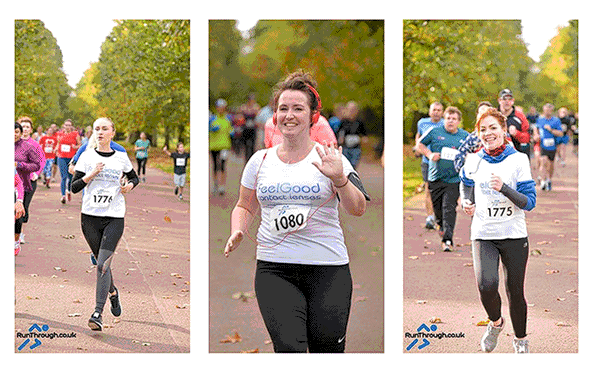 One of our biggest fundraisers has been for the Childhood Cancer Trust. 20 Feel Good team members (along with friends and family) made their way down to Greenwich Park in London to take part in a mini marathon organised by Run Through UK to raise funds for the Childhood Eye Cancer Trust (CHECT). The mild cool winds made for perfect weather conditions and spirits were high as we took our places at the starting line. 4 super staff members opted to do the 10k run, whilst the others opted to do 5k. Almost everyone completed the race within their personal goal times.

CHECT was specifically chosen as a beneficiary of this run because of the amazing work they do with those who suffer from retinoblastoma. Retinoblastoma is a very rare form of eye cancer that affects young children. There are around 50-70 diagnoses a year in the UK. The charity provides support, a sense of community through meetup events and vital information to individuals and families affected. They also fund research into the prevention and treatment of retinoblastoma, raise awareness among health professionals and the public, as well as influencing policies that improve services and treatments for patients.

The charity has run for almost 30 years, but does not receive money from the government, relying solely on the public's fundraising efforts. Our initial fundraising target was £500, but due to the kindness of those who sponsored our run, we raised over three times that amount for a grand total of £1,645!
Fundraising for Sightsavers
On 28th September 2019, staff at Feel Good Contacts participated in a 5K and 10K run, organised by Run-through UK, at Lee Valley Velo Park to fundraise for Sightsavers.

Sightsavers protects millions of the world's poorest people from avoidable blindness and debilitating diseases and works with people with disabilities to claim their rights and play an equal role in society.

Ed Hennessy, Corporate Relationships Manager at Sightsavers states; 'We're thrilled to have the support of Feel Good Contacts. By buying eye care products, Feel Good Contacts customers will also be helping Sightsavers to protect and restore sight, and improve the lives of people with disabilities in some of the world's poorest countries.'

We raised hundreds of pounds for Sightsavers, thanks to the generosity of Feel Good Contacts customers and friends and family of staff.